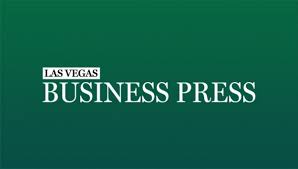 Asian Influence and Population Growth Brings Economic Benefit to Vegas Valley
Anyone who has lived in Las Vegas more than 30 years has seen a lot of changes, not only along the tourist corridors of the Las Vegas Strip and Downtown's Glitter Gulch, but the neighborhoods and side streets as well.
Spring Mountain Road, which starts at Las Vegas Boulevard and heads west to Hualapai Way, is one of those major streets that has seen dramatic change visually and culturally.
Now, distinguished by its Asian-themed restaurants, grocery stores, shops and medical practices, it is hard to picture Spring Mountain's early days as a semi-industrial blend of warehouse buildings with storefronts and vast sections of desert.
The August opening of the $1 million Chubby Cattle restaurant at the corner of Spring Mountain and Jones Boulevard is one of the high-water marks for the road. Owner Harby Yang spared no expense when designing the 3,600-square-foot space, complete with a waterfall, custom designed 3-D recessed sky ceiling, custom-made, hand-cut tables with induction cookers and seating for 160 guests.
By recruiting Master Chef Mr. Ho, former corporate chef for Little Lamb International, Chubby Cattle also adds to the list of distinguished chefs that now call Las Vegas home.
This restaurant is looking to reform traditional Mongolian cuisine and is the first of its kind to combine refrigerated, conveyor belt-based hot pot with the finest traditional foods from Asia. The goal is to provide customers with the healthiest way to enjoy fresh dishes.
Looking back in history to 1988, the only authentic Asian influence on Spring Mountain was the Cathay House Chinese Restaurant. Located just west of Decatur Boulevard, the restaurant had an unobstructed view of the entire Strip and was known for fine dining.
However, all of that changed nearly overnight in 1995, when James Chen, the Taiwanese-American owner of JHK Investment Group, bought the two block warehouse-retail complex at the corner of Spring Mountain and Valley View Boulevard and gave it a complete makeover, using traditional Chinese architectural colors and facades and rebranding it as Chinatown Plaza. Chen even built a paifang, a traditional-style Chinese arch as a gateway to the plaza.
Promoted as a blend of "East meets West" where Asians can buy traditional products and others can experience Asian culture, the plaza became an immediate success.
In 1999, then-Gov. Kenny Guinn officially designated this section of Spring Mountain as Chinatown, prompting exit signs off Interstate 15 and a rapid westward expansion of Asian culture businesses to Rainbow Boulevard where the Korea Town Plaza now occupies a prominent corner featuring the Greenland Supermarket and food court.
Around 2004, the modern Pacific Asian Plaza opened with a supermarket and 31 businesses, from restaurants, tax services, insurance companies, hair salons, a massage school, real estate offices, smoke shops and a lounge.
According to Lana Pazargad, coordinator for the Plaza, "The businesses are predominantly Chinese and Korean, but there are shops owned by immigrants from about nine separate Asian countries."
In 2006, an Asian-themed hotel-casino was planned for the southeast corner of Spring Mountain and Valley View, but as with many projects, the recession made those plans crumble. Today, that site is owned by Fore Property and construction has started on a 295-unit apartment complex with modern amenities. Citing the fact that Chinatown is a "vibrant area," the owners are hoping to capitalize on the abundance of restaurants and shops located just across the street.
During the Aug. 25 meeting of the Asian Chamber of Commerce, U.S. Rep. Dina Titus was the featured guest speaker and complimented both the chamber and its members on the significant contribution they have made to the community and the economy.
Quoting statistics, Titus stated that outside of California, the Las Vegas metropolitan area has the third-largest Asian population of any metro area in the western U.S., growing from 3 percent in 1990 to 10 percent of today's population.
"Not only is the Asian community 10 percent of our population, it is also 9 percent of the electorate in Nevada. In some of the close elections, for which Nevada is famous, the Asian vote has made a key difference for candidates winning by just 6 to 8 percentage points," Titus said.
According to the U.S. Census Bureau, Asians overtook Hispanics as Nevada's fastest growing immigrant group — almost doubling the growth rate of immigration from Mexico and Central and South America.
Of the current population, the Filipino-American contingency is the largest, followed in order by the Chinese, Japanese, Korean and East Indian populations.
In 2015, Robert Lang, director of Brookings Mountain West, told KNPR's "State of Nevada" that one of the biggest draws for Asian immigrants has been the availability of health care jobs.
According to Lang, Nevada went looking for those skilled workers from Asia and has benefited greatly. "We would be worse off if we didn't have so many Filipino nurses," Lang said.
Titus, during her speech, found it interesting that "In the high schools in my district, which are so varied, during the last school year Tagalog (spoken in the Philippines), Japanese and Vietnamese are among the top five languages that were spoken."
According to David Zhao, CEO of NXTFactor, a partner in the Chubby Cattle Restaurant, "after researching the hot pot market in Las Vegas, we saw a huge opportunity to open Chubby Cattle, as there were no modern and authentic hot pot restaurants in the area. The soup base, sauce station, cooking method, food distribution system, quality of food and drinks were just outdated. It's time to revolutionize the hot pot experience and to be able to showcase this world-renown cuisine (with both history and culture) to the West."
The Cathay House, which suffered in popularity and then financially after the vacant property just to the east was developed, blocking the picturesque view of the Strip, has been closed and reopened multiple times. In 2013 the name was changed to The Jade Restaurant and in January of this year the property was sold again and reopened again after a major renovation under the name Hong Kong Dim Sum and Seafood Garden II.
As for the Chubby Cattle, Zhao has high hopes for the prominent location along Spring Mountain's prosperous Asian-themed corridor but is not stopping there.
"Consider this the first location for Chubby Cattle as we plan on taking it to the high-profile hotels and potentially along the Las Vegas Strip. We're already in discussion with upcoming establishments for opportunities for the second franchise of our conveyor-belt hot pot and barbecue experience," Zhao said